Trust will help the travel industry rebound
The United Nations Council on Trade and Development estimated that the approximate cost of the pandemic to global tourism is somewhere in the region of US$4 trillion. However, the industry is beginning to heal, and the outlook is looking more positive.
At this moment in time, over 3.19 billion vaccine doses have been administered, and destinations around the globe continue to reopen and welcome tourists back with open arms. However, consumers are still feeling uneasy about travelling. Their concerns are numerous: health and safety, cost, cancellation policies, and financial protection will all factor into their decision-making process. Pivotally, all of these concerns involve trust. If a customer does not trust a travel business, they will simply look to spend their money elsewhere.
Why is trust important?
A 2019 report by Edelman found that 81% of consumers said that they need to be able to trust a brand to buy from them. Similarly, 67% of respondents agreed that "a good reputation may get me to try a product [or service], but unless I come to trust the company behind the product, I will soon stop buying it." In summary, trust is the foundation of a successful business, no matter the sector.
Travel providers must channel time and resources into making their business truly trustworthy as the industry is experiencing a real crisis in trust. Unfortunately, many consumers were affected by the refund issues which occurred in April and May of 2020, which saw refunds illegally delayed by months as travel companies grappled with a cash flow crisis. After the chaos of last year, many consumers will now only book with companies they trust, and that trust has to be earned.
Communication
To establish trust with consumers, travel providers must ensure they are communicating clearly and effectively. Providers should communicate with their customers to offer respite from the travel concerns highlighted previously: health and safety, cost, cancellation policies and financial protection. They must ensure that customers are updated with the latest advice on health and safety, cancellation policies, and any financial protection should be clearly communicated in all relevant documentation, so customers are in the know. Not only is effective communication essential, but transparency should also be high up on travel providers' agendas. A survey of 2,000 consumers found that nearly all respondents, 94%, are likely to be loyal to a business that offers complete transparency.
The winning combination of clear communication and transparency will help travel providers establish trust with their customers, who will then feel like they can start to trust the travel industry again after the uncertainty of the last 16 months. To learn more about the importance of trust and how travel providers can establish trust with their customers, please visit our blog.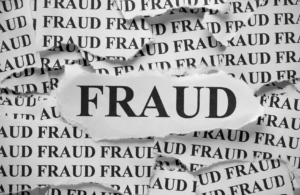 Trust My Travel
How can I protect my business against fraud? Travel is a high-value industry. Unfortunately,
Read More »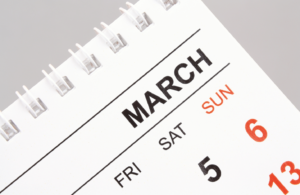 TMU Management
March renewal: Is it time to panic? Whether you renew your ATOL or ABTA bond
Read More »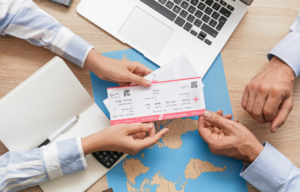 Trust My Travel
  Travel subscriptions: are they the future? Here at Trust My Travel, we're always looking to the
Read More »