If your goal is to push beyond your current market and attract new, international travellers, there are a few steps you can take to grow your market effectively. Before looking at ways to advertise your services in other regions, you should assess whether your business is operationally prepared to support an influx of new customers from all over the world.
All of us at Trust My Travel believe attracting and converting travellers is as much about future-proofing your back-office payments eco-system as it is executing a trendy marketing strategy. Expanding your travel services to a wider, global audience is about delivering on the boring but vital back-end functions that enable your business to tick and deliver your marketing promises. We've been working with travel providers for almost ten years now, and here are three observations we've made so far about growing your market:
If you're based in one country and sell to travellers in other countries, you are selling in a cross-border environment. We advise that you explore the possibility of working with global acquirers who can help minimise costs if you plan to sell cross-border. Your local bank may be excellent for local business but may not have the capacity to help you expand your business internationally. Vitally, you need to ensure that you understand the cost you are paying to convert customers in new markets.
Some newer travel businesses don't realise that each cross-border region comes at a cost, and these costs vary depending on where the traveller is based.
Travel is a margin-sensitive business, and not passing the credit card charges to travellers means you need to factor in the cost of processing international payments. Once you've established that you can accept global payments and continue to make a profit, you should ensure the payment process is as stress-free as possible for the sake of your travellers and your business.
According to Worldpay, 25% of consumers would not complete a booking at checkout if they did not have an understanding of the value of the purchase in their own currency.
A survey by Worldpay found that a quarter of travellers are not comfortable making payments in currencies and amounts they don't recognise and therefore don't trust. To simplify challenges for online payments, such as foreign exchange fluctuations, we recommend implementing a multi-currency pricing API whereby prices are automatically displayed in local currencies depending on the IP location of the website visitor. These rates are automatically updated and reflect the exact amount a traveller can expect to see as a charge on their bank statement. Additionally, this system takes the headache out of FX management for you as the travel provider. It's a win-win scenario.
The bottom line is that you can win international travellers by being transparent and trustworthy. By displaying prices in multiple currencies appropriate for the regions you are selling, you can increase sales and reduce complaints relating to FX charges.
Don't underestimate the power of payment preferences
Travellers not only want to see payments in their preferred currencies, but they also want to make payments with methods they recognise and trust. In our view, it is best to strategise about which methods you should be offering your customers based on their preferences, rather than trying to offer as many methods as humanly possible. Payment preferences vary by country, and you should aim to prioritise the payment methods that your target markets prefer.
We want to highlight the importance of future-proofing your business when it comes to payment methods. How consumers make payments continues to evolve. Suppose you do not have the in-house resources or the time to update your payments strategy continually. In that case, you need to align yourself with a payment partner that specialises in travel payments.
Trust My Travel provides the expertise to accept local, global, and alternative payment types, integrate directly through a reservation system, receive settlement around the world, and much more. You can learn more about the Trust My Travel payment solution here.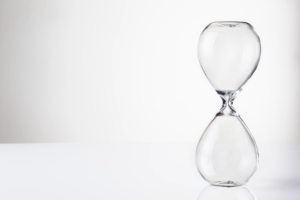 Trust My Travel
Why should I consider using a trust account? Demand for trust accounts has grown considerably
Read More »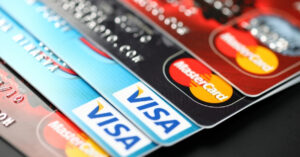 Trust My Travel
The Future of Payments: The diversification of alternative payment methods The travel
Read More »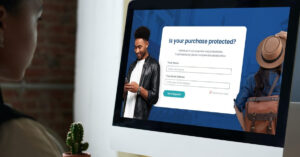 Trust My Travel
Introducing Trust Protects What is Trust Protects? Trust Protects is a customer-facing validation of financial
Read More »