The Role of Trust in Travel, beyond B2C  
Building a loyal client base through gaining trust has long since been a strategy implemented by discerning travel merchants who prioritise metrics such as customer retention rate, upsell % and cross-sell % but post-pandemic, trust really matters, and to all travel businesses. Travelport's 'Trust in Travel' research found that 46 per cent of respondents prioritised trust over all other factors when it came to choosing a travel provider.
See our recent article on B2C Trust here: https://www.trustmy.group/the-role-of-trust-and-loyalty-in-b2c-travel/
So, what about the behind-the-scenes B2B relationships that keep travellers travelling?
Is trust a priority? Is it relevant? 
With the stability of the travel industry having been rocked in recent years—the volumes of refunds and chargebacks has naturally forced crucial industry service providers such as Acquirers and Card Schemes to assess the level of commitment they are comfortable extending to the industry. Full travel industry recovery and resilience will require the strengthening of such relationships. 
The definition of 'trust' is the firm belief in the reliability, truth, or ability of someone or something. For us, a company with multiple brands centred around the concept – seeing is believing. And what we want to see first and foremost is data. From our own KYC due diligence through full circle to the reporting available to our customers through our platform we leave no room for uncertainty – we operate strategically based on evidence and we want to empower our platform users to have that same level of intelligence. We love travel unconditionally; we accept that deferred delivery creates opportunity to risk and we innovate ways to mitigate it. 
Our transparent, collaborative approach has directly contributed toward our expansion and even saw us gain opportunity and momentum during the pandemic. As a company, and as individuals, we are open and keen to share knowledge and innovate outside of our own company and we intentionally seek out like-minded customers, partners and suppliers. 
We hope that an industry-wide learning, post-pandemic, might be that working in isolation with no regard for the other contributors in the travel value chain, is an extremely risky way to run your business. Specific ways we hope to see this manifested will be data standards with central connectivity to the regulators, increased integration innovation with a modular mind-set, safeguarding measures brought to market which are fit for purpose and not unnecessarily restrictive. 
Trust in these strange new times can't be based on faithfulness or goodwill, it will be built by those willing and able to be completely transparent with their operations, financial position, and risk exposure.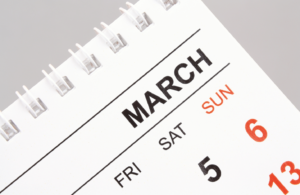 Best Practices
    March renewal: Is it time to panic?  Whether you renew your ATOL or ABTA bond
Read More »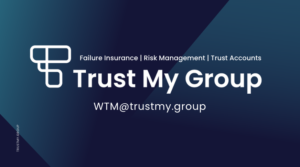 Events
      Industry Event: Travolution Business Breakfast Trust My Group are delighted to be sponsoring the Travolution.com Business Breakfast
Read More »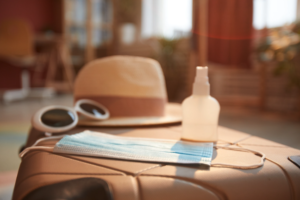 Industry Recovery
Travel is back and its not as bad as the news outlets would have you believe. While
Read More »