The Role of Trust and Loyalty in B2C Travel 
The importance of trust in business cannot be understated. Trust must be earned. But, once earned, it is fragile—one slip-up is enough to shatter it completely. Unfortunately for the travel industry, trust was lacking even before the pandemic hit. Discontent and distrust in the industry have been quietly simmering away for years, and the pandemic brought several grievances to a head.  
Now that the pandemic has subsided, travel companies have the chance to reinvent themselves for the better. In the past, consumers have found it challenging to place their trust in the hands of travel companies. Those who do place their trust in travel businesses and have a positive experience then go further—they offer their loyalty by purchasing products and services repeatedly.  
Let's delve a little deeper into why trust and loyalty are so vital in our industry.  
The Role of Trust 
Trust really matters. For example, Travelport's 'Trust in Travel' research found that 46 per cent of respondents prioritised trust over all other factors when it came to choosing a travel provider. Trust in the industry has been badly damaged—the refunds and vouchers scandal eroded much of the trust that consumers had left in the travel industry. So naturally, after a rocky few years, travellers will place renewed emphasis on booking with travel providers they believe they can trust.  
The Role of Loyalty 
Trust is an essential component of loyalty. The Travelport study also found that almost 50 per cent of respondents said that when a supplier or agency is trustworthy, they will consider purchasing additional items. Similarly, 42 per cent said they would consider upgrading packages over and above what they were already prepared to spend!  
So, how do you build trust and loyalty? Here are some of our tips: 
Understand your customers: To create loyalty, you must understand your customers and their specific wants and needs. Start by examining your customers and identifying common traits among them. For example, how old are they? What kind of travel experiences are they seeking? What do they prioritise when it comes to finding a travel provider? Once you fully understand your customers, yo will be able to devise strategies to connect with them and build loyalty. 
Offer financial protection: The Trust My Group offers travel merchants a straightforward, scalable, and sustainable way to protect travellers. Choose from various solutions, including our basic financial protection, merchant account protection and TMT complete processing solution packages. There are also many other super providers, and it really does matter – demonstrating that you are keeping clients monies safe in case of the unthinkable will reassure them to book with you over others who don't have this.  
Offer advice: A great way to build trust in the travel industry is to offer your customers advice they may find helpful. If you haven't already, create useful resources for your customers, including informative blog posts on your website and helpful hints and tips on your social media channels. Sharing actionable advice will help to build trust with your customers. 
Be flexible: Coming out of the other side of the pandemic, travellers want flexibility. As a result, travel providers must do all they can to be flexible for customers. To encourage loyalty, offer flexible booking policies and, where you can, try to humanise interactions to make customers feel like they're always dealing with another human—people like a personal touch! 
Provide excellent customer service: Did you know that almost 70 per cent of consumers say they are willing to spend more on products and services from brands that offer good customer service? It quite literally pays to be nice! To inspire loyalty, you must always prioritise excellent customer service—it's no longer a 'nice-to-have.' Failing to deliver good customer service significantly affects brand reputation, and without a positive reputation, businesses will struggle. So, make sure that customers can contact to you and your team quickly to resolve any problems they may have. 
Ask for feedback and respond to it: Another essential way to build trust and loyalty with customers is to regularly collect feedback. When a customer makes a booking why not, include a link to a feedback form? If you find that you're not getting as many responses as you'd like, include some sort of incentive to submit feedback, such as a discount code or the chance to win a gift card. Once you've gathered feedback, make sure to actively respond to it by implementing necessary changes to your business or, if they consent to it, sending a response directly to customers.  
Building trust and loyalty do take time; it won't happen overnight. However, by understanding your customers, offering financial protection and advice, providing excellent customer service, prioritising flexibility, and requesting and implementing feedback, you are well on your way to building trust and loyalty with your customers.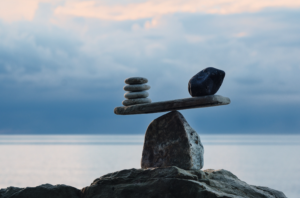 Best Practices
Travel Trust Accounts – Cashflow Nightmares or Sensible Business Strategy?For many travel companies, especially start-ups and small
Read More »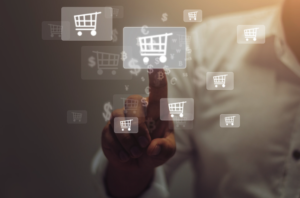 Industry Recovery
  Travel used to be high risk; not its ultra high risk Why, after Covid, is acquirers'
Read More »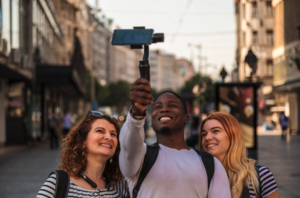 Best Practices
Three ways using Trust My Travel will benefit your business It is a difficult time to be
Read More »