Introducing Trust Protects
What is Trust Protects?
Trust Protects is a customer-facing validation of financial protection for your customer's payments. More than ever, travellers want proof that their money is safe when they book. When the COVID-19 pandemic began in early 2020, traveller trust declined suddenly and dramatically. Understandably, many travellers who were stung by the issues with refunds and will feel anxious about booking trips once again. Trust Protects allows travellers to confirm their payment is 100% protected, giving them peace of mind that their money is safe. If a traveller has booked with a travel provider that uses Trust Protects, they can check the protection at any time using the Transaction Search Tool.
What are the key benefits of Trust Protects?
Meet Regulations
Whether it be your financial failure or the failure of your named supplier, Trust Protects protects your customers should the worst happen, meaning they can book with confidence.
Boost Sales
By protecting bookings through Trust Protects, and clearly displaying this on your website and other relevant documentation, customers will have complete confidence that their money is protected. In addition, by clearly displaying the TrustProtects.me logo, you increase customer trust in your business and, as a result, are likely to win more customers than your competitors.
Who does Trust Protects serve?
Trust Protects safeguards consumers against the insolvency of the travel provider. Travellers can look up their booking using the Transaction Search Tool to confirm the cover. If necessary, customers can make a claim in the case of provider insolvency.
Ultimately, travel providers are usually not looking at financial protection from the customer's perspective. However, Trust Protects allows travellers to book with confidence and know that their purchase is 100% financially protected whenever they see the Trust Protects Logo.
Displaying your Trust Protects logo
The Trust Protects logo is your consumer guarantee of 100% financial protection for all payments recorded through Trust Protects. Displaying the Trust Protects logo and accompanying text demonstrates that you are a legitimate and responsible merchant.
Have a question about Trust Protects? We're happy to help
Our team is on hand to help with any questions you may have about Trust Protects. To contact us, please fill in the contact form or email us at customers@trustprotects.me.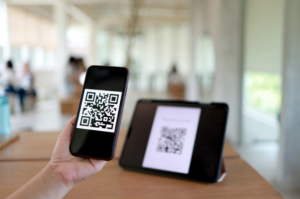 Trust My Travel
How the Covid-19 Pandemic transformed travel payments The COVID-19 transformed payments for almost all sectors
Read More »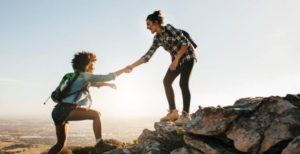 Trust My Travel
How trust accounts will reduce risk for the travel industry The pandemic revealed that the travel industry
Read More »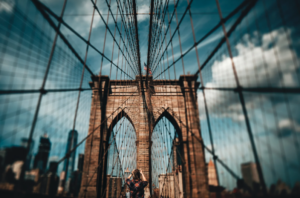 Trust My Travel
How to tackle fraud as a Travel Merchant Online payment fraud is growing across the globe. However,
Read More »