For

Comprehensive

Financial

Protection You need a full toolbox – Stop using the wrong tool

for the job

 
DIY is certainly not my forte but the more experienced (old) I get I know that a hammer wont effectively put a screw in; a power drill is not good for assembling flat packed furniture; and an axe is not a good tool to accurately cut lengths of wood. Financial protection, which I know a little more about, continues, at times, to use the wrong tools for the job and the experiences of the past have seemingly not taught the industry the need to innovate and use the right ones which I contest should be a combination of solutions to adequately cover all the risk. For me taking one tool, be it travel bonds, trust accounts, or even insurance alone do not always adequately cover the risks involved to all the supply chain in the event of the failure. I also believe we should all be striving to make fulfilment a priority wherever possible.  
The two things we pride ourselves on at Trust My Group is firstly that data drives everything and gives us the ability to accurately, and adequately insure the stakeholders (including acquirers) but always with the consumer as the central point; but also, that travel 'ensurance' is what the industry needs more than anything else. If, in the event of a failure, we can support the consumer in having their trip fulfilled then they get what they paid for and are happy versus them not having their holiday and having a frustrating time chasing funds through insolvency practitioners, or via a chargeback. I do not believe that either of these things is possible through, for instance, bonding alone (where I contest that the full risk is not covered), a trust account (where the cashflow restrictions can offer inhibit the
business) or indeed through insurance (where limits can restrict the full capacity of a travel provider).  
We recently had a case where a travel provider had a £3m cash backed bond. Now the provider 100% complied with the Package Travel Regulations and is a good business with a strong balance sheet. They did not have ABTA or ATOL, so the bond was not signed off to cover the full value of a failure. The concern then is that firstly during peak months their monthly turnover was £3m and with a 60-day lead-in the exposure exceeded the bond in place, before any thought is given to what repatriation might cost in a failure. Secondly, their overheads for the year were about £4m so tying up £3m in a bond represented more financial risk and cash pressure on their business. We put together an insurance led proposal which controlled pay-out of funds directly to their suppliers and protected not only the consumers but the provider in the event of any of their suppliers' failures. Now this provider did not take our proposal and went back to a bond because it was cheaper. I certainly cannot blame them for that and would have done the same, however, is ticking the box on the PTRs enough or should we be striving for protection that provides full cover to protect all stakeholders in the value chain, to firstly try and fulfil the consumer's trip, or worst-case refund them their money?  
And this is certainly not to call out bonds. We have seen providers using trust accounts where the consumers' money is 100% safe, however, they have commercially restricted themselves because they cannot get credit terms with suppliers and so cannot effectively compete on price, or otherwise. Likewise with insurers only just returning to the market there can be times where there is limit as to available cover for an individual provider.  
I believe that effectively covering and having visibility of the risk of the entire supply chain is the nirvana of financial protection and allows for protection to flow upstream and be coherent. I also believe that there is not one solution that necessarily solves it all. While a single solution, as defined in the PTRs can tick the regulatory box it typically does not have the precision and, in most cases, seeming does not offer sufficient cover for the whole value chain to include fulfilment, refunds and repatriation for the consumer.
 At Trust My Group it is a combination of trust and insurance, but there are plenty of other combinations available let's just ensure that everything, and everyone is covered then we can move forward in a far more secure and cost-effective way. So, reach to the back of the shed, dust off the toolbox and get the right tools out to do the job properly!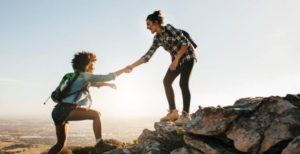 Trust My Travel
How trust accounts will reduce risk for the travel industry The pandemic revealed that the travel industry
Read More »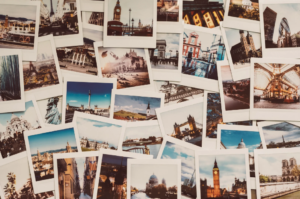 Trust My Travel
If your goal is to push beyond your current market and attract new, international travellers, there are
Read More »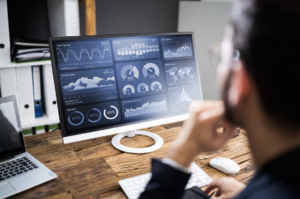 TMU Management
How is Data Transforming the Travel Sector? The travel industry is undergoing a transformative shift, driven partly
Read More »