How to tackle fraud as a Travel Merchant
Online payment fraud is growing across the globe. However, it is absolutely essential that travel providers offer a wide variety of online payment methods to appeal to their customers. Online businesses are faced with a balancing act: how do you accept as many payment options as possible without increasing the fraud?
Each payment method has benefits and associated fraud risks. Take cards, for example. Benefits include low friction and immediate payment confirmation. However, there are risks. Credit card numbers are easy to steal and buy online. If a fraudster purchases a travel product using a stolen credit card, the travel business is likely to be hit with a chargeback. Credit cards have one of the highest dispute rates of all payment methods. As a result, travel providers must ensure payments are being regularly screened and monitored to reduce fraudulent transactions.
The main benefits of digital wallets are that they are low friction, require authentication via biometrics or SMS verification, and give immediate payment confirmation. However, similar to credit cards, digital wallets have their associated risks. For example, friendly fraud remains a problem. Additionally, digital wallets are susceptible to account takeovers when a criminal gains access to a user's login credentials and purchases goods and services illegally. If a fraudster purchases a travel product and the travel business does not flag the transaction as suspicious, the consumer may lose confidence in the merchant.
When choosing the payment methods travel providers want to offer their customers, it is essential to weigh up the pros and cons of each method. While credit card companies and digital wallet providers are continually working to make their payment methods more secure, risks still remain, and providers should be aware of them.
The pandemic causes fraud to skyrocket
Fraud is widespread in travel, and with each year that passes, criminals are becoming more sophisticated. The high value of one-off travel payments across thousands of global suppliers makes these transactions an ideal target for fraudsters. Unfortunately, fraudsters benefitted from the pandemic. For example, UK Finance found that £1.26 billion was lost to fraud in the UK alone in 2020. When travel restrictions eased in the UK earlier this year, Action Fraud issued a warning to consumers that £2.2 million had been lost to holiday fraudsters in the 2020/21 financial year. In their 2020 Fraud Attack Index, Forter found that despite a dramatic fall in transaction volumes, fraud attacks increased by 118 per cent.
So, how can travel providers tackle fraud effectively?
Friendly fraud: How to effectively tackle Chargebacks
As businesses accelerate efforts to lower their chargeback ratios and preserve capital, preventing friendly fraud in the form of chargebacks is essential. If a travel merchant's chargeback ratio goes above 1%, processors will give merchants time to sort out the problem. However, merchants may end up on a risk list, such as the MATCH list, if they fail to improve.
But do not despair; there are steps travel businesses can take to reduce their chargeback ratio. First, they can prevent disputes from being filed. The best way to improve your chargeback win rate is to prevent the dispute from being filed by the bank. Travel providers can do this by implementing good, responsive customer service, clear terms and conditions and return policies.
If a dispute is filed, adequate preparation is essential. To effectively challenge disputes, travel providers need to be able to prove the chargeback is unwarranted. This is where good preparation and documentation pays off. If travel providers have access to order details, customer profiles and other sales data, they can prove the chargeback was wrongly initiated and win the dispute. Finally, it is important to act quickly once a dispute is formally filed. Chargeback disputes have a time limit in which merchants need to respond. Make sure to respond to chargeback disputes as quickly as possible and remember to include relevant evidence.
3DS2 represents a new and improved approach to payment security. It reflects the complex realities of today's online and mobile environment and is designed to protect customers when they pay online with credit or debit cards. 3DS2 allows businesses to meet Strong Customer Authentication (SCA) when customers pay with these methods, making transactions more secure. 3DS2 goes a few steps further. 
It requires merchants to send additional data alongside a transaction to determine if the cardholder is the individual making the transaction. If the data matches the cardholder, the transaction can proceed. If the data does not match, the bank will require additional data to authenticate the transaction.
We fight fraud, so you don't have to
Fighting fraud in your travel business is a time-consuming task. Trust My Travel provides a full-scale fraud prevention system designed to lower the chance of outright fraud, friendly fraud and your Chargeback ratio. Trust My Travel's monitoring system flags suspicious transactions based on the card/cardholder characteristics. Additionally, dynamic fraud settings based on your traveller's location protect your business whilst maximising conversion.
Users also benefit from specific fraud rule settings developed over years of processing bookings in the travel industry. Trust My Travel's dedicated fraud specialists handle all fraud and Chargeback cases, giving you more time to focus on running your business.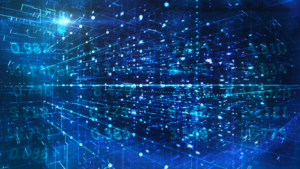 Trust My Travel
Travolution Euopean Summit, May 2022 I had the pleasure of attending the Travolution.com Summit last week.
Read More »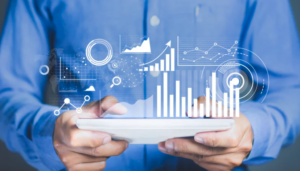 Trust My Travel
Five key travel industry statistics you need to know
Read More »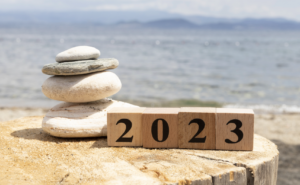 Trust My Travel
What Does 2023 Hold For Sustainable Travel? Sustainable travel has been on the agenda for
Read More »