Implement Effective Fraud Strategies to Protect Your Travel Business
Fraud is an issue that continues to plague travellers and travel businesses, and it's a problem that will not go away any time soon. Every year, criminals target travellers and travel companies in scams that cost many millions of pounds. While fraud prevention technology is improving, criminals use more complex and sophisticated methods to trick people out of their hard-earned money.  
The Rise in Fraudulent Activity 
Recently, fraud experts have urged travel firms to put further strategies in place to protect their businesses from increased criminal activity due to the cost of living crisis. Liz Holloway, fraud and chargeback manager at Jet2holidays, said that there had been a significant shift made to fraudulent phone bookings rather than online bookings, as scammers have to contend with more anti-fraud systems online.  
Additionally, Action Fraud warned consumers to be wary of holiday scams earlier in the year. The national fraud and cybercrime organisation found that in the financial year 2021-22, reports of travel-related fraud had increased by 120 per cent—that's enough to make your hair stand on end as a travel business owner.  
At the Travolution Fraud Summit earlier this year, the anti-fraud group Prevention of Fraud in Travel (PROFiT) warned that travel companies are not doing enough to protect themselves against fraud, despite their increased vulnerability.  
The Easiest Targets? Small Businesses 
Unfortunately, smaller businesses are likely to be a prime target for fraudsters going into 2023. Liz Holloway explained why smaller businesses are comparatively easier for fraudsters to exploit: "Fraudsters look to exploit smaller businesses because they think the business will have fewer fraud prevention measures compared to large companies." This is true, and almost
all small travel businesses will find themselves a victim of fraud at some point.  
So, what can smaller travel firms do to protect themselves against fraud? 
How To Protect Your Business Against Fraud 
There are a few relatively simple steps you can take to protect your travel firm against fraud: 
Spot warning signs at the point of booking: Regularly check new bookings for signs of suspicious activity. For example, are there multiple attempted bookings that failed? Are they also under the same traveller name, but they've tried to use several different cards to pay?  
Proactively communicate with your customers: If you're conducting checks on bookings and you think something doesn't look quite right, it might be worth communicating with the customer in question to clarify who is paying for the travel and who is attending the booking. You may save them a lot of hassle! 
Train employees on how to spot fraud: Educating employees about common fraud signs will save you a significant amount of time and money over the years. For example, teaching them how to recognise the signs of common fraud attacks such as phishing is essential. 
If You're Looking For Something More… 
If you're keen to formulate a more sophisticated fraud prevention strategy, consider becoming a Trust My Group member, as you'll be able to utilise our fraud prevention tools. Fighting fraud is a time-consuming task, but it has never been more important. Trust My Travel was founded to protect travel providers and their travellers from financial loss, and one of the core services is our fraud prevention system. 
Monitoring system: Trust My Travel's fraud monitoring system flags suspicious transactions based on the characteristics of the card or cardholder. 
Dynamic settings: Dynamic fraud settings based on your traveller's location protect your business whilst maximising conversion. 
Rule settings: Members benefit from specific fraud rule settings, developed over years of processing travel bookings. 
Fraud specialists: Trust My Travel's dedicated fraud specialists handle all fraud and chargeback cases, saving you precious time that you can spend on other aspects of your business. 
Final Thoughts 
Travel is a very attractive industry to fraudsters, who see plenty of opportunities to scam travellers and travel firms out of their money. Unfortunately, as we've established, fraud is only getting worse. But there is hope—you can protect your business from criminals by being wary of scams and, most importantly, implementing advanced fraud prevention measures.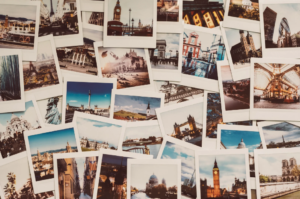 Trust My Travel
If your goal is to push beyond your current market and attract new, international travellers, there are
Read More »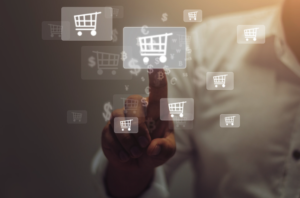 Trust My Travel
Travel used to be high risk; not its ultra high risk Why, after Covid, is acquirers'
Read More »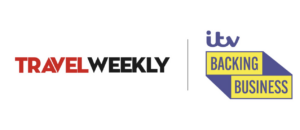 Trust My Travel
Travel Weekly Joins Forces With ITV Last year, Travel Weekly announced that it has teamed
Read More »