Bouncing Back: How the Travel Industry Has Changed for the Better 
In many ways, 2022 was a transformational year for travel. As an industry, we've continued the collective post-pandemic healing process. The last couple of years have been a struggle for the industry. Still, it's heartening to see many travel providers come back stronger with new product offerings, sustainability initiatives, digital transformations, and a commitment to rebuilding trust with travellers.  
Trust and Transparency 
During the pandemic, trust in most industries fell. Now that we're out of the other side, many travel providers are placing renewed emphasis on trust and transparency. So, how can travel firms be as trustworthy and transparent as possible in the eyes of their customers? First, be transparent with prices. Hidden costs simply do not go down well with travellers (or anyone, for that matter).  
Second, proactively communicate with travellers. Keeping them up to date with every step of the process will make them feel more comfortable with their purchase and, if all goes well, will help to build trust and loyalty. Finally, and perhaps most importantly, offer flexible services. Travellers want to have the option to rearrange or cancel their trip if they need to, so offering fully flexible or refundable services will help to establish trust. Thankfully, after the chaos of the pandemic, most travel companies are prioritising transparency and flexible services. 
Digital Transformation 
Like all industries, the travel landscape is changing as firms focus on digital transformation. To win customers, travel providers must focus on personalising experiences based on customer preferences. Thanks to cloud computing and big data, personalisation of this kind is now possible, even for smaller travel firms.  
Another way digital transformation is changing travel businesses for the better is through helpdesk software. More travel firms are utilising software such as FreshDesk and ZenDesk, which offer features such as digital messaging capabilities, community forums and help centres, and AI and chatbots to help customers wherever they are in the world. More travel providers are prioritising digital transformation, and their businesses will be all the better for it.  
Financial Protection 
Another positive development this year was that we're taking steps towards better financial protection arrangements for travellers and travel providers. In May, the Civil Aviation Authority published a document sharing the responses from tour operators, flight operators, OTAs, travel agents, financial services and consumer bodies. For example, some travel providers were concerned that the implementation of total segregation of customer monies would have a negative impact on smaller ATOL holders. Some disagreed with the practice in any form, preferring other methods.  
While there is no magic solution to these complex problems that have plagued the travel industry for quite some time, it is reassuring to see progress. At Trust My Group, we aim to modernise how risk is managed in the travel industry. Travel providers should benefit from layered protection, which is driven by data and tailored to the specific requirements of the business. Our core services were created to ensure the entire travel value chain is protected. It will be interesting to find out which direction the CAA chooses to go in regarding financial protection—only time will tell but the hope is for a broad approach, policed by the CAA and governed by data 
Sustainability 
Another positive development is the changes that travel companies of all sizes are making to address sustainability. For example, earlier in the year, British Airways and Amadeus announced new sustainability initiatives. British Airways is working with Chooose, a Norway-based startup where travellers can calculate the carbon emissions of their flights and purchase carbon offsets or sustainability aviation fuel. This isn't the only initiative British Airways are working on—the airline has already announced its long-term goal of achieving net zero emissions by 2050.  
In October, ABTA and Deloitte published an industry guide to decarbonisation, which outlines how travel businesses can be more sustainable. The guide covers everything from carbon reporting requirements, how to address carbon emissions and how to measure emissions on supply chains. However, these developments only scratch the surface. There were hundreds of separate travel sustainability initiatives launched this year, which we as an industry should be proud of. 
Working Towards a Better Future 
2022 presented travel firms with a set of unique challenges. However, it's heartening to see businesses of all kinds, from tour operators, OTAs, travel agents, financial bodies and consumer bodies, come together to address some of the biggest challenges we face as an industry, such as re-establishing trust, prioritising digital transformation, modernising financial protection and addressing sustainability.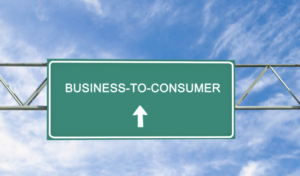 Trust My Travel
  The Role of Trust and Loyalty in B2C Travel  The importance of trust in business cannot
Read More »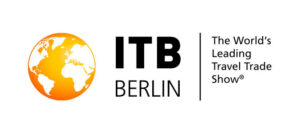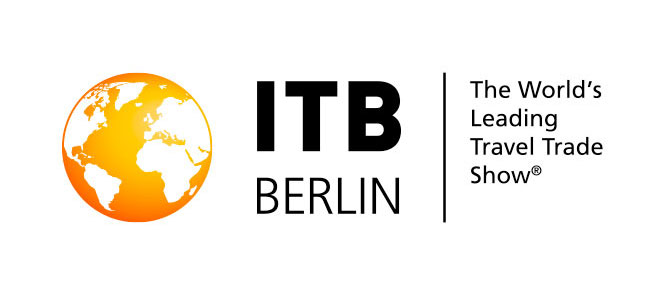 TMU Management
Innovative Travel Berlin- Will Plummer   Berlin is a city that I absolutely love, and it was
Read More »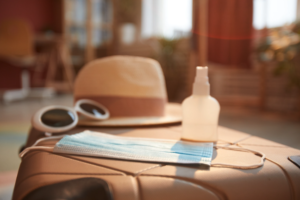 Trust My Travel
Travel is back and its not as bad as the news outlets would have you believe. While
Read More »