How Will The Travel Industry Fare in 2023? 
Ever since the pandemic put the travel industry to almost a complete standstill, the last few years have been characterised by recovery and renewal. It's been a long road, but things are certainly looking up.  
In 2022, travel recovery accelerated. Consumer confidence continued its recovery as more people made up for lost travel time. Consumers also placed more trust in travel agents and experts, who they turned to for help and advice. Research by ABTA found that holidaymakers were interested in booking package holidays, as they saw them as providing more financial protection than other options. Last year, there was plenty for travel providers to be hopeful about. This begs the question: how will the travel industry fare in 2023? 
Industry Experts are Divided On 2023 Outlook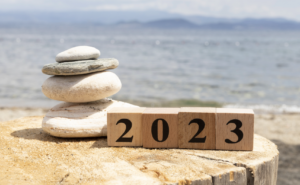 Industry experts are divided on what 2023 holds for the travel industry. Much of the industry has recovered from the pandemic, except for Asia. In some cases, business volumes have surpassed 2019. However, geopolitical turmoil and unfavourable economic conditions put tremendous pressure on businesses and consumers.  
Optimists see 2023 as the year that more pent-up demand is released, such as businesses that benefit from travellers from Asia. This prediction is starting to bear fruit already—some travel firms are seeing their sales climb above 2019 levels. Mark Tanzer, ABTA's chief executive, said: "People's appetite for holiday taking has remained remarkably resilient despite ongoing pressure on people's finances, though there is definitely a strong focus on securing great value for money." 
But not all industry experts are feeling optimistic about 2023. Some have predicted that the first quarter of the year will present significant challenges for travel businesses, characterising it as a year of uncertainty. At the Phocuswright Conference in November 2022, panellists discussed the possibility that the first few months of 2023 might be a "bloodbath" for some, as there won't be as much money flowing through travel firms compared to 2022, mainly due to rising process and waning services. 
Despite unfavourable geopolitical and economic conditions, the desire for travel remains. In fact, it appears to be growing. Research by American Express found that six in 10 people have already started planning overseas trips for 2023, compared to 50 per cent of people in 2022. In addition, around a quarter of those surveyed said they are booking holidays to catch up on trips missed due to the pandemic.  
Sustainability Remains a Top Priority 
Sustainability will continue to be a key priority for travel businesses and consumers in 2023. With each year that passes, consumers place more importance on sustainability. For example, ABTA found that 59 per cent of people now say the sustainability credentials of their holiday provider are important to them when planning a trip. Similarly, Booking.com found that four in five global travellers say sustainable travel is a priority, with just over 70 per cent of those saying they intend to travel more sustainably in the future. 
While there is consumer demand for sustainable travel products, the market is still in its infancy. Research by the World Economic Forum has identified several roadblocks to sustainable consumer behaviour that travel firms should keep in mind this year. Limited availability is a problem, as there are not many sustainable product options available, and they are in competition with traditional product offerings. 
Another challenge that sustainable travel has to contend with is a lack of awareness. Many travellers are unaware of the sustainability challenges in travel and tourism, behaviours that can help overcome these challenges and the availability of sustainable products. Finally, sustainable travel products are generally more expensive than traditional services. During a time of economic difficulty, getting customers to book sustainable travel experiences might be a challenge. Despite these challenges, we believe that 2023 will be the year that many travel firms take steps to overcome these roadblocks. 
Strategic Partnerships 
Travel businesses will need to consider forming strategic partnerships to strengthen their offerings to customers to stay ahead of the curve in 2023. Over the last few years, we've seen more travel companies join forces to share resources, ideas and best
 practices to provide customers with the travel experiences they desire.  
For example, tour operators are partnering with local businesses to offer unforgettable experiences for travellers, and travel tech startups are partnering with industry giants to bring innovative solutions to the travel industry. Last year, Travel Weekly partnered with ITV to "supercharge the travel industry's return to growth through the power of TV", partly through the creation of the Backing Business Fund. As the travel industry continues to evolve, we can expect to see even more examples of strategic partnerships that benefit customers and improve the industry as a whole. 
Personalised Travel Experiences 
In 2023, personalised travel experiences will be more important than ever before. But how can this be done? Some companies are tapping into new markets by offering niche experiences, such as eco-tourism, food tourism, and wellness tourism, to better cater to travellers' wants and needs.  
Technology also plays a major role in personalising traveller experiences. For example, a growing number of travel providers are using data and artificial intelligence (AI) to gather more information about customer preferences, which translates to better product recommendations in the future. By offering personalised travel experiences, travel providers can differentiate themselves from competitors and win more business in 2023. 
The Subscription Services Debate 
For many of us, subscription models are the new norm. Now, it's the travel industry's turn to weigh up whether subscription models have a place within the travel industry. It's no surprise that the idea of travel subscription services is getting more airtime when consumers increasingly favour "online-and-instant" services such as Netflix and Amazon Prime. In 2023, travel subscription services will continue to be a point of discussion for industry experts. 
The subscription model works particularly well for luxury travel companies that target cash-rich, time-poor travellers. For example, the luxury travel company Inspirato uses a subscription-based model to delight its customers. The brand's monthly luxury travel subscription, Inspirato Club, costs $650 per month plus a $650 enrollment fee and allows members to book travel at members-only nightly rates at their preferred vacation spots. 
Travel subscription services have obvious benefits for consumers, namely convenience. But the subscription model also benefits businesses selling travel products by giving them a steady form of predictable income. Furthermore, having a stream of predictable income has benefits beyond allowing it to operate. It also allows travel businesses to gain valuable leverage over costs associated with their own back-end supply chains. When a new travel trend emerges, such as subscription services, it's easy to get left behind. However, fortune favours the brave, so businesses with the capacity should trial a subscription-based model sooner rather than later.  
Rebuilding Trust Will Be No Less Important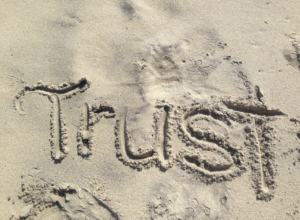 Rebuilding trust and confidence in the travel industry will remain a priority for many businesses in 2023. But it's not only the pandemic that caused a lapse in consumer trust. It's a problem that has been simmering away for many years. The aftermath of the pandemic allowed the industry to reposition itself in the minds of consumers as a reliable and trustworthy industry. The statistics say it all—46 per cent of consumers prioritise trust over everything else when selecting a travel provider. Furthermore, when trust exists, 48 per cent of people will buy add-ons, and 42 per cent will upgrade a package. 
Travel businesses are working to fix the trust problem. Providers are making prices more transparent, prioritising customer privacy at all stages and improving the customer journey through personalisation. There has been an ongoing discussion lately about the role of automation in the travel industry and whether it will help providers succeed in the long run by reducing staffing costs. While automation offers many opportunities, it may alienate the audiences that providers are trying to convert. In many cases, travellers trust humans more than automated tools, such as chatbots. Automation needs to be countered with humanity, where possible.  
Increased Financial Protection 
A growing number of travellers seek travel products that come with strengthened financial protection. This will be particularly important to customers who struggled to get a timely refund when their travel arrangements were cancelled when the pandemic began. To boost customer confidence, travel companies must offer sufficient financial protection (and make the financial protection available crystal clear) just in case things don't go to plan.  
That's where we come in! Trust My Group is a helpful partner to all in the travel value chain. We provide consumer-centric risk management and financial protection solutions to the travel industry through our two B2B brands: Trust My Travel, TMU Management as well as our B2C brand TrustProtects.Me. We safeguard the journey from booking to experience for the entire travel chain starting with the traveller, giving everyone visibility and therefore some much-needed peace of mind. Ultimately, our goal is to help create a modernised, traveller-centric financial protection regime that appropriately and transparently protects travellers' money.  
We'd love to hear from you! If you've got any questions about what we do and how we might be able to help, you can email us at trust@trustmy.group.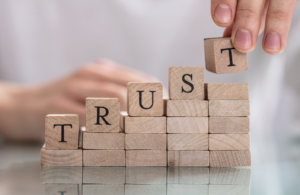 Trust My Travel
The Role of Trust in Travel, beyond B2C Building a loyal client base through gaining trust
Read More »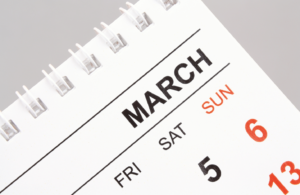 TMU Management
March renewal: Is it time to panic? Whether you renew your ATOL or ABTA bond
Read More »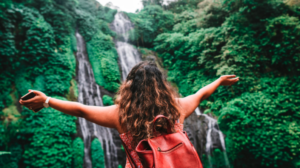 Trust My Travel
  Create an effective payment strategy to win customers post-COVID Travel providers must level up their payment
Read More »