Accessible Travel: Small Changes To Make Your Business More Accessible
There has been a lot of talk about accessible travel recently, and rightly so. Everyone deserves to be able to travel, and individuals with disabilities may worry that they will not be able to access the assistance they need on their travels. Accessibility is still a work in progress, but the vast majority of travel providers are making changes to ensure their travel products and services are accessible to as many people as possible. So, what can travel providers do to make their services more accessible? 
Appealing To Customers
Accessibility matters from the very beginning. Improving your marketing information makes content accessible to more people. For example, information should be presented as clearly as possible, preferably in a size 12 or 14 font for type size and 16 or 18 for large text and headings. Regarding font, you should use sans serif typefaces and avoid italics, underlining and excessive capitals. If in doubt, check the Web Content Accessibility Guidelines.
Reducing Travel Stress
Another way to improve accessibility is to take as much of the stress out of travel as possible. You may think that you have limited control over how stressful travel experiences are before the customer has left their home, but this isn't the case. You can use your travel expertise to give your customers tips about the location area and clear directions to your premises. This can be communicated to customers on your website or, even better, via an email with tailored instructions. Let them know where they should park if accessible parking spaces are available (and where they are), the distance from the car
park to the premises and other useful information.
Making Arrivals More Accessible
From the first moment your customers arrive at your premises, you need to show them that their needs matter to you as the travel provider. There are a few small changes you can make to ensure the environment is accessible to all. For example, make sure the entrance is clearly marked and that pathways are clear of any possible trip hazards. If your premises has steps, are there hand rails, or even better, the option of a ramp or a built-in ramp? 
Is there an option for customers to call for assistance should a member of staff not be there to greet them? You may have already made these small changes, but you can go further. Make sure the entrance and reception/ticket area is well lit, provide seating close by, consider a fast-track system for those who struggle to stand for long periods of time, have someone available to help with any questions customers may have, and ensure they are prepared to write down information for customers who may have hearing loss or need someone else to complete forms for them. Make sure the reception desk can be lowered for those in wheelchairs, or purchase a desk with various levels to ensure all customers can be seen and heard at all times. 
It's absolutely vital that customers receive a consistent level of service. Make sure that all team members have a copy of your accessibility guide, so they can ensure all customers have a positive experience and that their needs are met. You can also go a step further and ask team members to research the most accessible transport links, restaurants, bars and attractions in the area so they are always ready to make tailored recommendations to guests. 
For those providing accommodation, you likely already have accessible accommodation options. However, there might be more you can do to make customers feel welcome. Provide room information in a variety of formats, ensure furniture can be easily moved for those with disabilities (and offer to move it for them, should they require it), provide vibrating fire alarms for customers with hearing loss, turn TV subtitles on in public areas, ensure bathrooms have support rails, bath seats, a toilet height seat raiser and a shower chair. 
In Summary
These suggestions are just the tip of the iceberg—there is plenty you can do to make your travel business more accessible. It's important that accessibility stays at the forefront of your mind and that you routinely look for new ways to accommodate people. From time to time, conduct in-depth research with customers to create new accessibility initiatives. Speak to local access groups and organisations run by disabled individuals to ask for their opinion. By making your travel business more accessible, you're helping more people enjoy all that travel has to offer.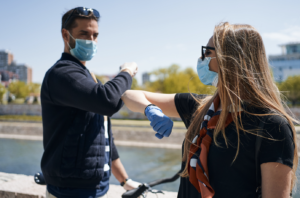 Industry Recovery
  What the travel industry learned from the pandemic? After something goes wrong, it is good practice
Read More »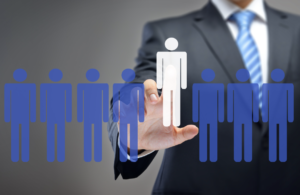 Best Practices
    How To Attract the Right Talent for Your Travel Business The COVID-19 pandemic significantly impacted
Read More »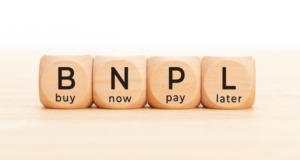 Best Practices
  Travel used to be high risk; not its ultra high risk As we seem, certainly in
Read More »