What the travel industry learned from the pandemic?
After something goes wrong, it is good practice to look back and assess exactly what went wrong. This is what the travel industry has been doing since the pandemic began last year.
Of course, a pandemic is an incredibly challenging event to deal with, especially in a world so dependent on cross-border travel. Travel providers couldn't control the outcome of the pandemic, but they could control how they responded as a business and what lessons they learned from it.
Preparation is key
The unfortunate truth is that countries, businesses and individuals were simply unprepared for the pandemic. Individuals with interest in disease have been warning the world about the likelihood of a pandemic for years. They attempted to draw attention to how unprepared the world was to deal with one.
When the COVID-19 pandemic hit in early 2020, the World Health Organisation (WHO) was "deeply concerned" by the "alarming levels of inaction", which led to the classification change from epidemic to pandemic. In the context of travel businesses, all organisations, no matter how small, should prepare for the worst, and the pandemic revealed that many disaster mitigation plans, unfortunately, did not work in practice.
The industry (and consumers) realised the benefits of trust accounts
This leads us to the issue of refunds which made headlines in April 2020. During the coronavirus pandemic, many travel customers struggled to obtain funds on time as companies experienced a cash flow crisis. For years, many businesses in the travel industry have been using customer money to finance working capital needs before their customer has travelled. This means that their money is no longer available to meet refunds, with which providers must comply, which consequently may push travel companies into insolvency. Many travel providers did not consider that they might need to make mass refunds, leading to a cash flow crisis that negatively impacted a range of stakeholders. Consequently, areas of the travel industry are now dealing with a crisis of trust.
Don't underestimate domestic markets
For the travel companies that survived, domestic customers were absolutely vital. As many borders remained closed for months, providers began to market their products and services to domestic customers. For many, this strategy paid off as customers committed to staycations amidst travel restriction uncertainty. Even as the pandemic becomes a distant memory, try not to neglect the domestic market. This year, many domestic tourists will have discovered a new love for a staycation, and providers must do what they can to encourage repeat customers.
Sustainability must be on the agenda
The pandemic has presented the travel industry with an opportunity to prioritise sustainability. Businesses that make up the travel industry must be active participants in encouraging sustainable tourism as it "requires the informed participation of all relevant stakeholders", according to the World Tourism Organization. Travel providers must consider the best way to grow sustainably and assess the effect their operations have on individuals and local communities.
The learning curve
Navigating the COVID-19 pandemic has undoubtedly been a learning curve for all. However, it is vital that we learn from our mistakes: in preparedness, in the services offered to travellers, in instilling customer confidence, and in sustainable initiatives or the lack thereof.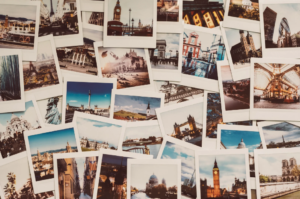 Trust My Travel
If your goal is to push beyond your current market and attract new, international travellers, there are
Read More »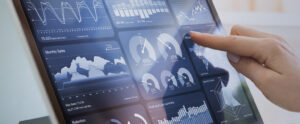 Trust My Travel
Trust My Travel technology modernises sector's outdated approach to risk management Posted by Lee Hayhurst on Nov
Read More »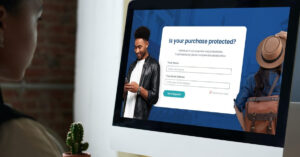 Trust My Travel
Introducing Trust Protects What is Trust Protects? Trust Protects is a customer-facing validation of financial
Read More »