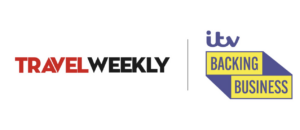 Travel Weekly Joins Forces With ITV
Last year, Travel Weekly announced that it has teamed up with ITV to create a Backing Business Fund to support the travel industry's journey back to growth. The matched-funding initiative allows ITV to give brands of all sizes access to a ringfenced fund on a first-come, first-served basis that started at £500,000. Due to high demand, the funds have been increased to £1 million. 
What Will the Fund Do, exactly? 
The partnership has various elements, including research into mainstream travel habits and creative production support for TV ads. 
The research element 
The research explores key issues facing the travel industry today. It will allow travel providers to adapt their marketing strategies to appeal to consumers in 2023. The new research will focus on three key areas: creating value for customers in a cost-of-living crisis, communicating sustainability to mainstream audiences and how lack of distinctiveness may prevent travel providers from communicating their products and services effectively.  
The Backing Business Fund element 
The partnership has also resulted in £1 million being ringfenced for both new and lapsed TV brands across travel, allowing them to benefit from TV advertising to drive growth. Initially, when the partnership was announced last year, the fund offered
was £500,000. But after strong demand, the fund was increased to £1 million.  
ITV's business development director, Jason Spencer, said: "Right now, it's even more crucial that businesses are able to test and invest with confidence… we've seen how the power of TV can help brands grow, and we can't wait to continue the work we're doing with Travel Weekly as we jointly focus on helping the travel industry supercharge growth in 2023." 
The Results So Far 
It has only been a couple of months since the partnership was announced, but it is already yielding significant results.  
First Ads Launched 
In December 2022, Hays Travel and Icelolly.com returned to TV advertising for the first time in three years thanks to ITV's Travel Weekly Backing Business Fund. The Hays Travel and Icelolly.com campaigns were launched on Boxing Day, focusing on value for money and great customer service. About the ads, Jason Spencer said: "As we head into 2023, it's even more crucial that businesses can test and invest with confidence… we are working closely with both brands to help them scale up during 2023 and look forward to more travel brands becoming part of the fund." 
The Future of Travel Marketing Webinar 
Regarding the research element of the partnership, the latest research into the future of travel marketing was released during a recent webinar. The webinar's key themes are creating value for customers, prioritising sustainability and making travel businesses more distinctive in a challenging economic climate. In addition, research suggests that mainstream audiences are changing how they plan and search for better deals at different times of the year. So if you are currently planning your marketing strategy for the rest of 2023, watch this highly informative webinar! 
Final Thoughts 
After a difficult few years and the unwelcome news of economic uncertainty, we are still feeling hopeful about the future. Partnerships have never been more vital—ITV joining forces with Travel Weekly will have a positive effect that will ripple through the industry. We are looking forward to seeing more TV ads created because of the partnership and keeping an eye out for more valuable research insights!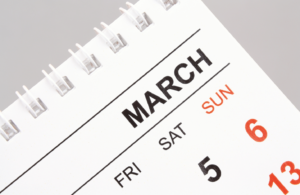 Best Practices
    March renewal: Is it time to panic?  Whether you renew your ATOL or ABTA bond
Read More »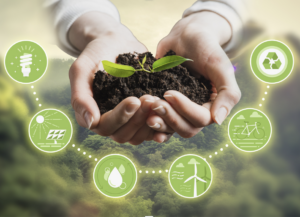 Best Practices
    Travel Industry Sustainability: How To Cater To Eco-Conscious Travellers Sustainability is a growing concern for
Read More »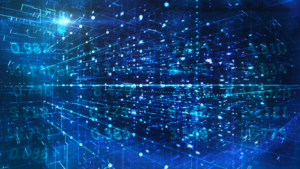 Events
      Travolution Euopean Summit, May 2022 I had the pleasure of attending the Travolution.com Summit last week.
Read More »