Travel Recovery: What does the future hold?
Trust My Group – Interview with Will Plummer
Hi Will, now that travel is restarting around the world, what role do you think financial protection will play? Has the pandemic increased the need for financial protection?
"I truly believe financial protection will play a bigger part than ever before. Perhaps not in the very short term, as the pent up demand can hopefully translate into bookings as people are desperate to get away. However, in the medium term, many people were affected by delayed refunds, and there were plenty of insolvencies in the sector. Sadly, there are probably more to come. As a result, customers will want greater security and transparency about where their money is going and their rights to get it back. In many ways, the pandemic should help to correct a somewhat antiquated system, and ultimately it will be to the great benefit of all."
It was reported that customer confidence in the travel industry took a hit last year. How can travel providers increase customer confidence now that travel is restarting?
"Employ a clear strategy. Those who need to meet the Package Travel Regulations should be doing so already. But even if you don't make it clear to the customer where their money goes, how you protect it is important. It adds massively to your sales appeal if you make it clear that the customer's money is safe. You also need to make customers aware of their rights in the event of a refund/cancellation. Are your terms up to date, but also are they understandable to a layperson?"
What do travel providers need to prioritise this year above all else?
"Their knee jerk reaction will be cash after a pretty bleak 15+ months, but it needs to be sustainable cash. Don't flex from your core business model by selling yourself too cheaply but work hard on a transparent and trustworthy relationship with your customers but also with your suppliers. A flip side of some of the problems last year with refunds is suppliers make so many demands in terms of deposits which puts real pressure through the value chain. Every part of the travel ecosystem needs to work together for the good of the industry and those who serve it. Naturally, this will translate to benefits for customers."
How do you think the pandemic has changed the travel industry?
"At the moment, I don't think it has in so far as everyone is waiting for it to wake up from its slumber. We're still waiting to see what travel in the new world really looks like. Behind the scenes, though, and likely to come to light in the next 12-24 months, there is a lot of work going into the financial protection system changes. The knock-on effect will lead to greater adoption, which I believe will make for stronger businesses left in the sector and a better industry overall."
If you could offer travel providers just one piece of advice, what would it be?
"Communication is key. Above all else, make your website clear around your customer's protection and their rights. Keep your suppliers informed on what is going on. Likewise, keep close communication with the customer who has booked. Whatever is thrown at your business, or the wider industry, you will not only win a lot of favour by staying in regular contact, but you will also get far more respect and cooperation if things don't go the way you hope."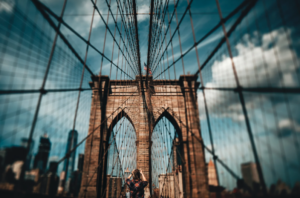 Trust My Travel
How to tackle fraud as a Travel Merchant Online payment fraud is growing across the globe. However,
Read More »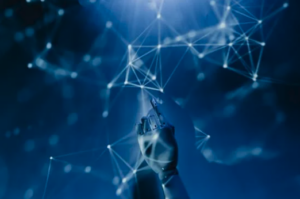 Trust My Travel
How Will AI Impact Review Fraud in the Travel Industry? Businesses rely heavily on online
Read More »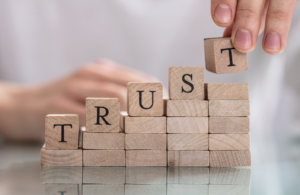 Trust My Travel
The Role of Trust in Travel, beyond B2C Building a loyal client base through gaining trust
Read More »