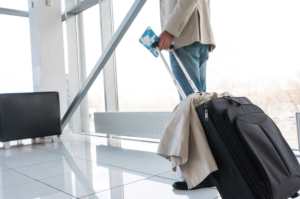 Five tour operators to book with next time you travel
For many countries around the world, travel is slowly beginning to resume. All of us at Trust My Group have missed going on holiday, and we're sure that you can relate to this feeling! With that in mind, we wanted to recommend a few tour operators who are offering incredible experiences in locations across the globe. Even better, all the tour operators below are financially protected by Trust My Travel, meaning your money is safe if anything goes wrong between purchase and delivery.
Nordic Paddling
If you plan to visit Norway in the future, Nordic Paddling offers multi-day guided trips that are an exciting mixture of kayaking, camping, and hiking. The tour operator provides a range of trips, meaning you can choose the one that suits your requirements. Experience the true meaning of "the Northern Playground" by paddling in the rocky archipelago of Kragerø across three days. If you're looking for a slightly longer trip, Nordic Kayaking also offers 4-day hiking, kayaking and camping trips on the Norwegian Fjords or a 5-day adventure paddling the historic Telemark canal.
Altitude Trekking
If you like the idea of a trekking holiday but would like to do it under the watchful eye of experts, Altitude Trekking might be the best choice. You can choose from a range of trips, including Everest Base Camp, Kilimanjaro Lemosho Route, Annapurna Trekking and Rafting, Mount Elbrus treks, and much more! Those searching for a rewarding adventure will want to consider this tour operator. In the words of Altitude Trekking themselves: "the best view comes after the hardest climb."
Frying Pan Adventures
Here's one for you foodies: Frying Pan Adventures run small-group food tours in Dubai. The immersive experience serves local favourites and takes you to places where crowds don't go. If you want to eat authentic food like a local, Frying Pan Adventures will guide you. Tours last between three and a half to just over four hours, meaning you can experience the Dubai food scene without having to rush!
Southern Destinations
Experience the magic and wonder of Africa in a way that is tailored to you. Southern Destinations have 21 years of experience in crafting extraordinary safari experiences that will take your breath away. The travel operator has built strong relationships with a range of safari lodge operators across the continent; this means that no matter your requirements, there will be a location and a safari lodge that will suit your needs. If you want to experience the magnificence of Africa, but you're not sure where to start, Southern Destinations can help.
Pasión Costa Rica
If you're searching for a truly personalised travel experience, Pasión Costa Rica provides guided tours of Monteverde, a major ecotourism destination in the Central American country. Monteverde is one of the most biodiverse places on the planet and was named by National Geographic as the crown jewel of cloud forest reserves. The operator specialises in private tours, which are great for families who appreciate nature and learn more about conservation in the process.
Wherever you're travelling to next, we hope you have a wonderful time. Whether you're choosing a beach holiday, a trekking adventure, a kayaking trip, a safari excursion, or a rainforest voyage, we know you will have a fantastic time.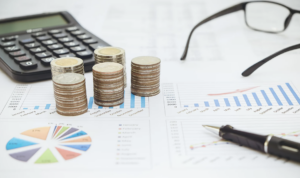 TMU Management
Segregating Customers Money The deadline for replies on the ATOLs request for more information has now
Read More »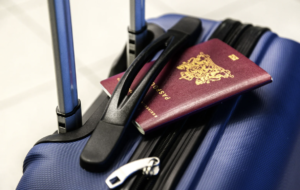 Trust My Travel
  How Will The Travel Industry Fare in 2023?  Ever since the pandemic put the travel industry
Read More »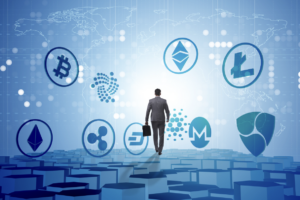 Trust My Travel
Will Cryptocurrency Payments in Travel Become Mainstream? Over the last few months, I've noticed more discussions
Read More »